This year we worked on important plug-ins to improve file management with our YES! platform.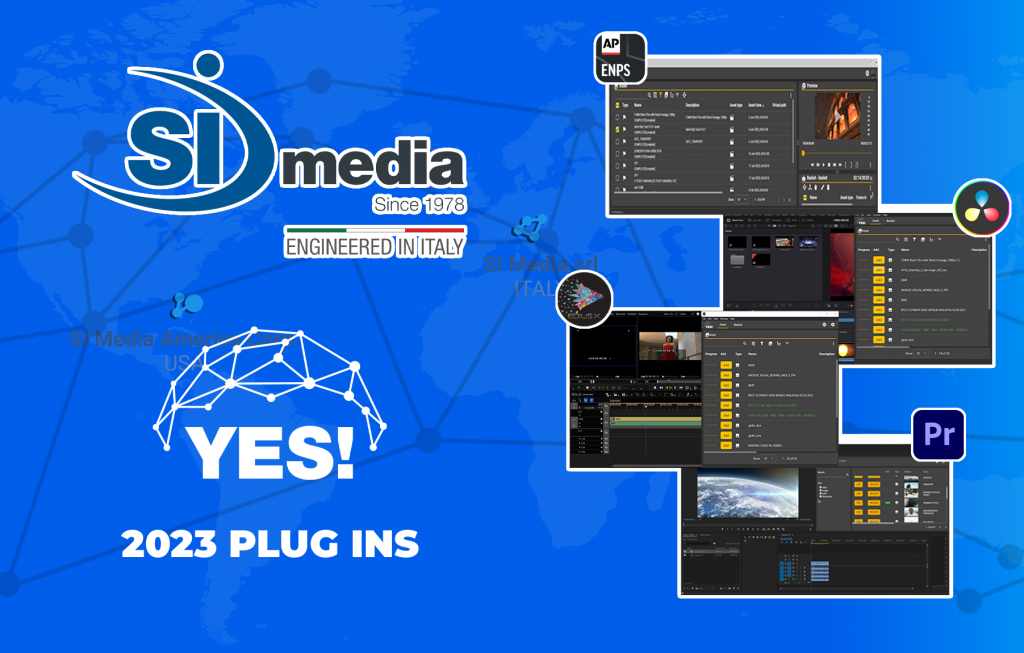 The SI Media plug-ins provide seamless workflow collaboration among YES! and Adobe Premiere Pro, DaVinci Resolve, Edius and AP/ENPS.
Thanks to the integration of SI Media YES!MAM with DaVinci Resolve, this system's users can access their MAM archive without leaving the interface of this video editing software. The video editors can search, find and add into the timeline or in the bin the media stored on the SI Media asset archive.
The SI Media extension makes it possible for Adobe Premiere Pro editors to browse, access and share media and assets stored on the SI Media asset archive. Video assets, EDLs and shot lists (baskets) are accessible from the Adobe Premiere Pro interface while video material seamlessly remains on the production storage.

Like the plugin developed by SI Media for DaVinci, the video editors can reach YES!MAM asset archive and, according to the user rights they have, perform a search, find the files related to the project and add them in the timeline of Edius.
With this tool plugin developed for AP/ENPS, the journalists can reach YES!MAM asset archive in order to preview the media files, select the content related to the story and drag & drop them -including bookmarks- inside the story editor.